FESTIVE SEASONS CELEBRATION WITH INTIWHIZ HOSPITALITY MANAGEMENT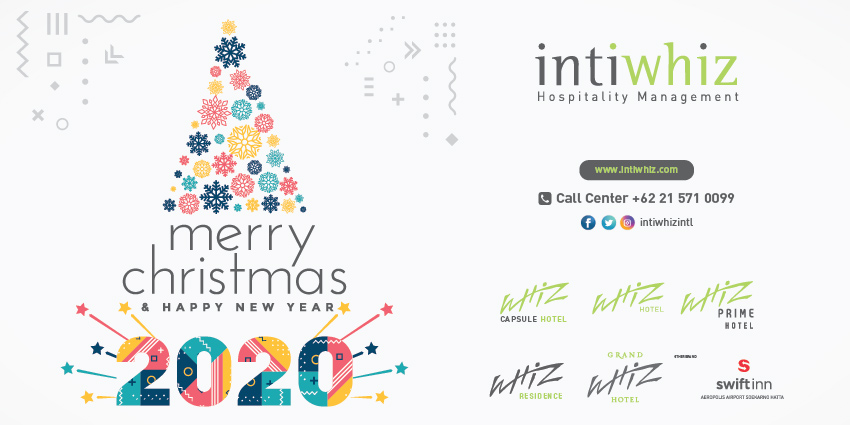 Jakarta, 20 December 2019 – Entering the festive season, Intiwhiz Hospitality Management presents you special packages to celebrate Christmas and New Year's Eve.
Holiday well-spent with Intiwhiz Hospitality Management destinations at 25 hotel properties and 6 brands across Indonesia. With extensive selection of brands from Whiz Hotel for two-stars hotel, Whiz Prime Hotel for three-stars hotel, Grand Whiz Hotel for four-stars hotel, Whiz Capsule for smart-traveler, Whiz Residence for family and other brand Swift Inn for Soekarno Hatta airport lodging; Intiwhiz Hospitality Management presents a line up offerings from long stay vacation, Christmas Brunch and Dinner to the festivity of New Year's Eve Party.
Read More :
Grand Whiz Hotel
Whiz Residence
Whiz Prime Hotel
Whiz Hotels
Whiz Capsule Hotel
Swift Inn

Social Media : Facebook Intiwhiz International, Twitter Intiwhizintl, Instagram Intiwhizintl.