MAGICAL 9th ANNIVERSARY INTIWHIZ HOSPITALITY MANAGEMENT
Intiwhiz Hospitality Management will celebrate our 9th anniversary on 25 March 2017 with the theme of MAGICAL 9th ANNIVERSARY.
And as part of that theme, Intiwhiz is launching various Magical programs such as a very special MAGICAL PROMO where guests need only to pay Rp. 99.000,- nett to stay in all Hotel units under Intiwhiz Hospitality Management (WHIZ HOTEL, WHIZ PRIME, GRAND WHIZ HOTEL, and SWIFT INN) that are spread across major cities in Indonesia: Pekanbaru, Lampung, Tangerang, Jakarta, Bogor, Yogyakarta, Semarang, Surabaya, Mojokerto, Balikpapan, Makassar, Manado, and Bali, by booking through www.intiwhiz.com Booking period March 1st - 25th 2017, staying period March 25th 2017.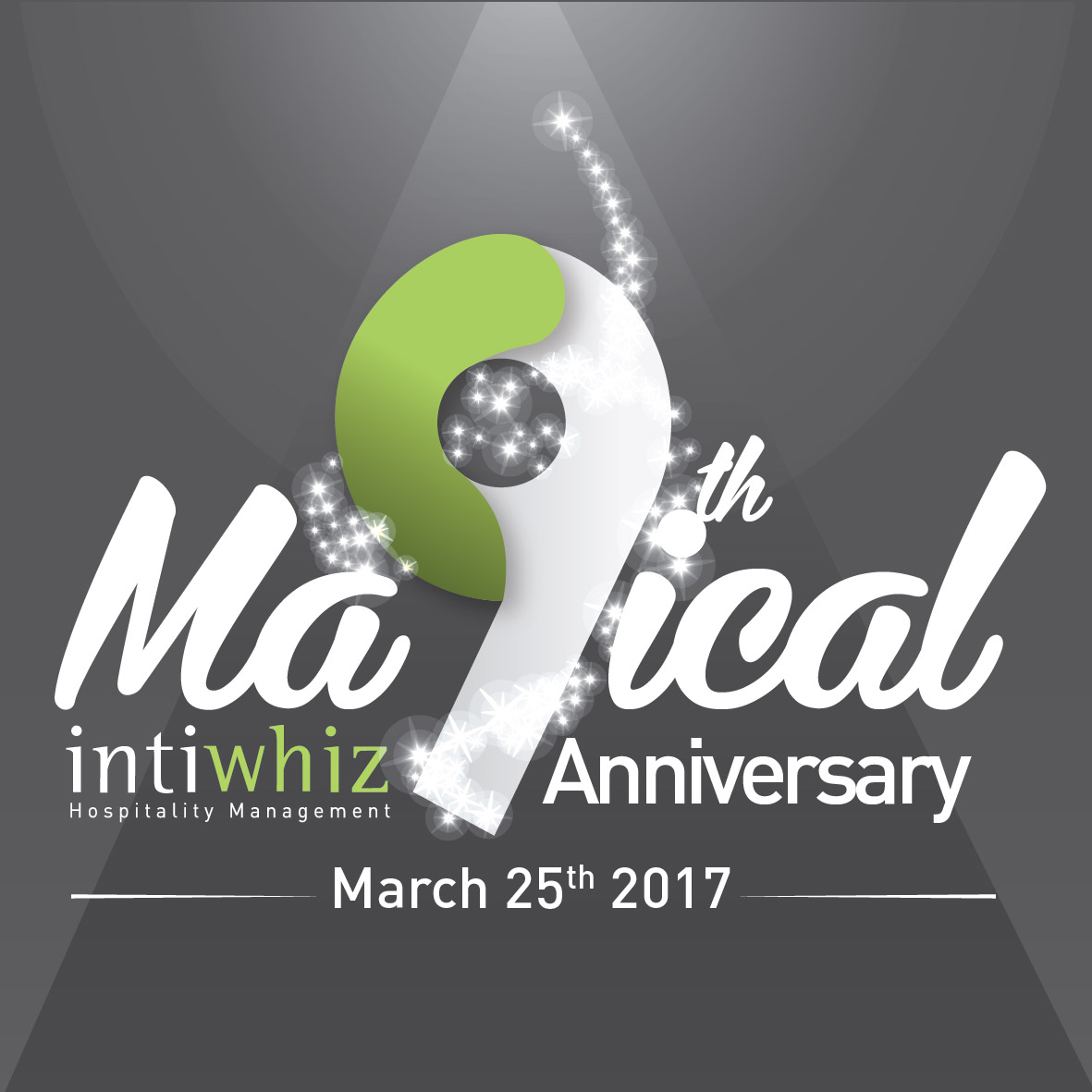 In addition to the MAGICAL PROMO, intiwhiz also launches MAGICAL QUIZ program. Supported by BATIK AIR, with this program guests will have the opportunity to win 2 ways airline ticket for Makassar and Surabaya with complimentary room accommodation in WHIZ PRIME HOTEL DARMO HARAPAN SURABAYA and WHIZ PRIME HOTEL HASANUDDIN MAKASSAR. Guests can also have the chance to win a very special Romantic Dinner in GRAND WHIZ KELAPA GADING and GRAND WHIZ POINS SQUARE JAKARTA where the special moment will become even more memorable with beautiful flower arrangements courtesy of Spread Love florist. All the great prizes can be won simply by uploading magical moment photos in the social media of Intiwhiz Hospitality Management with #WHIZMAGICAL #INTIWHIZANNIVERSARY tags.
"We hope that the happy occasion of the Magical 9th Anniversary can become a very special moment for all the loyal guests of our Hotels. Guests can only pay for Rp. 99.000,- to be able to enjoy quality accommodation in all of our Hotels located across Indonesia and not only that, they can also win romantic dinner and free 2 ways plane ticket with the Magical Quiz program that we held from 25 February to 25 March 2017. In our 9th year serving you quality Hotel experience, we hope that Intiwhiz Hospitality Management can continue providing innovative services, such as the WHIZ MATE LOYALTY PROGRAM digital membership, and also providing guests everywhere our quality experience by expanding in more locations in Indonesia with 37 Hotels at the end of 2018 as our intended target," explained Mr. Edi Syumardi from Intiwhiz Hospitality Management.