Intiwhiz Hospitality Management Launches WHIZATA SERU and WHIZ FOOD DELIVERY Program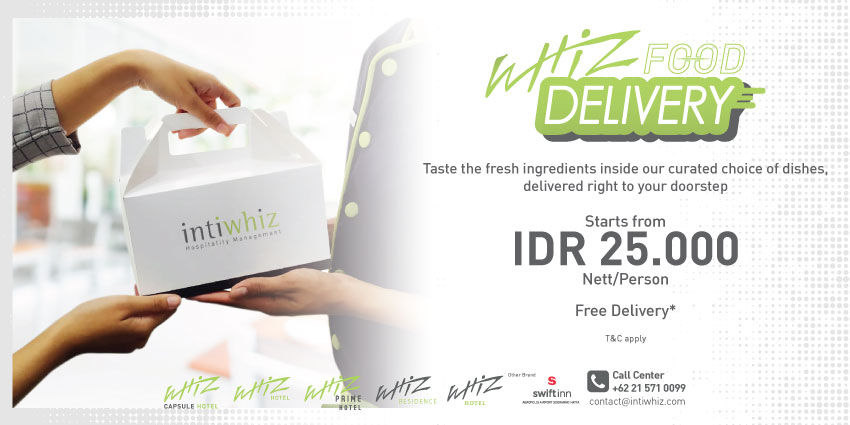 Intiwhiz Hospitality Management Launches "Whizata Seru" and "Whiz Food Delivery" Program
Jakarta, 27 March 2020 – Intiwhiz Hospitality Management launches special programs designed for every guest, named "Whizata Seru" with two-room promo selections "Whizata Seru – Working from Hotel" and "Whizata Seru – Family Time" complemented with benefits and discount up to 50%. To accommodate guests' inquiry who still wants to stay at home #DiRumahAja, Intiwhiz Hospitality Management also provides a food delivery service called "Whiz Food Delivery" program. These program is valid until end of April 2020.
"Whizata Seru – Working From Hotel" is designed to maintain communities' productivity while inspiring people with safe and healthy hotel choices by Intiwhiz Hospitality Management, while "Whizata Seru – Family Time" offers good quality time for family with kids whom still have to do online studying. Guests can enjoy benefits such as sterilized rooms, hand sanitizers, high-speed Wi-Fi, in-room dining, late checkout, free souvenirs or snacks, discount for F&B, laundry, meeting room, and other services discounts.
Intiwhiz Hospitality Management still continues #WePrioritizeYourHealth campaign in all hotels as it's also a plus benefit for "Whizata Seru" program focusing to ensure guest healthy and comforts. According to the news about COVID-19 that started to widespread in all parts of the world and has a significant impact on health aspects in Indonesia, and the emergence of government regulations that urge the public to reduce the frequency of large gatherings and limit the attendees, Intiwhiz Hospitality Management decided to take proactive steps to ensure the community remains productive while maintaining its health.
Intiwhiz Hospitality Management has made efforts to prevent the spread of COVID-19 throughout the hotel area through various preventive measures, including:
Measuring body temperature before entering the lobby


Hand sanitizers are available at our hotels lobbies


Disinfection and cleaning hotels regularly


Maintaining the qualities and hygienists of dishes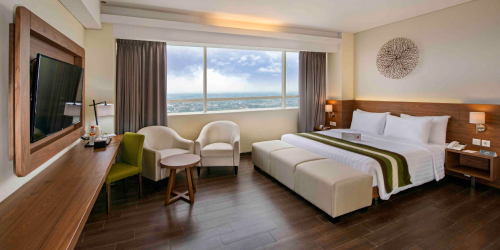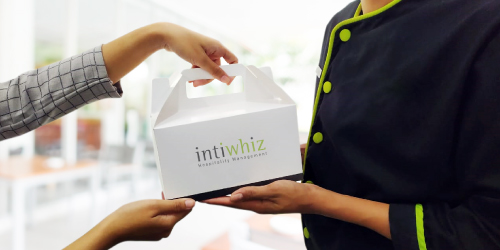 Intiwhiz Hospitality Management also launched a food delivery service to accommodate guests' inquiry to enjoy delicious hotel dishes without leaving the house. With "Whiz Food Delivery, guests may take the advantages of food delivery service based on terms and conditions at selected hotels, including free delivery for maximum 2 km, minimum purchase IDR 100.000, or Buy 5 Get 1 Free.
The culinary team at the hotel are commited and continuously prioritizing the health and hygiene of the food and beverages, they always use masks, gloves, and headgears during the process of washing the ingredients and ensure the dishes are well-cooked. The delivery process itself is also hygienic, with our special team that always using hand sanitizers when packing and delivering.
"Whiz Food Delivery" promo available starting from IDR 25.000 per portion and valid until April 2020.
As the leading hospitality management in Indonesia, Intiwhiz Hospitality Management currently operates 25 hotel properties with 6 brands throughout Indonesia, ranging from Whiz Hotels for two-star hotels, Whiz Prime Hotels for three-star hotels, Grand Whiz Hotels for four-star hotels, Whiz Capsules for travelers, Whiz Residences suitable for a family staycation, and other brands named Swift Inn near Soekarno Hatta Jakarta airport.
Read more about #SafetyTravelingGuideIntiwhiz and #WePrioritizeYourHealth to share with friends and family.
For further inquiries and room reservations, please call the Call Center at +6221 571 0099 or email at contact@intiwhiz.com or click www.intiwhiz.com and follow our Instagram @intiwhizintl.
Social Media : Facebook Intiwhiz International, Twitter @Intiwhizintl, Instagram Intiwhizintl.