Meeting with Style at Intiwhiz
"Meeting with Style at Intiwhiz"
Jakarta, November 2020 - Intiwhiz Hospitality Management just launched its new meeting offers "Meeting with Style" exploiting its major advantage of having the hotels' prime location where are strategically located in central business district in Indonesia.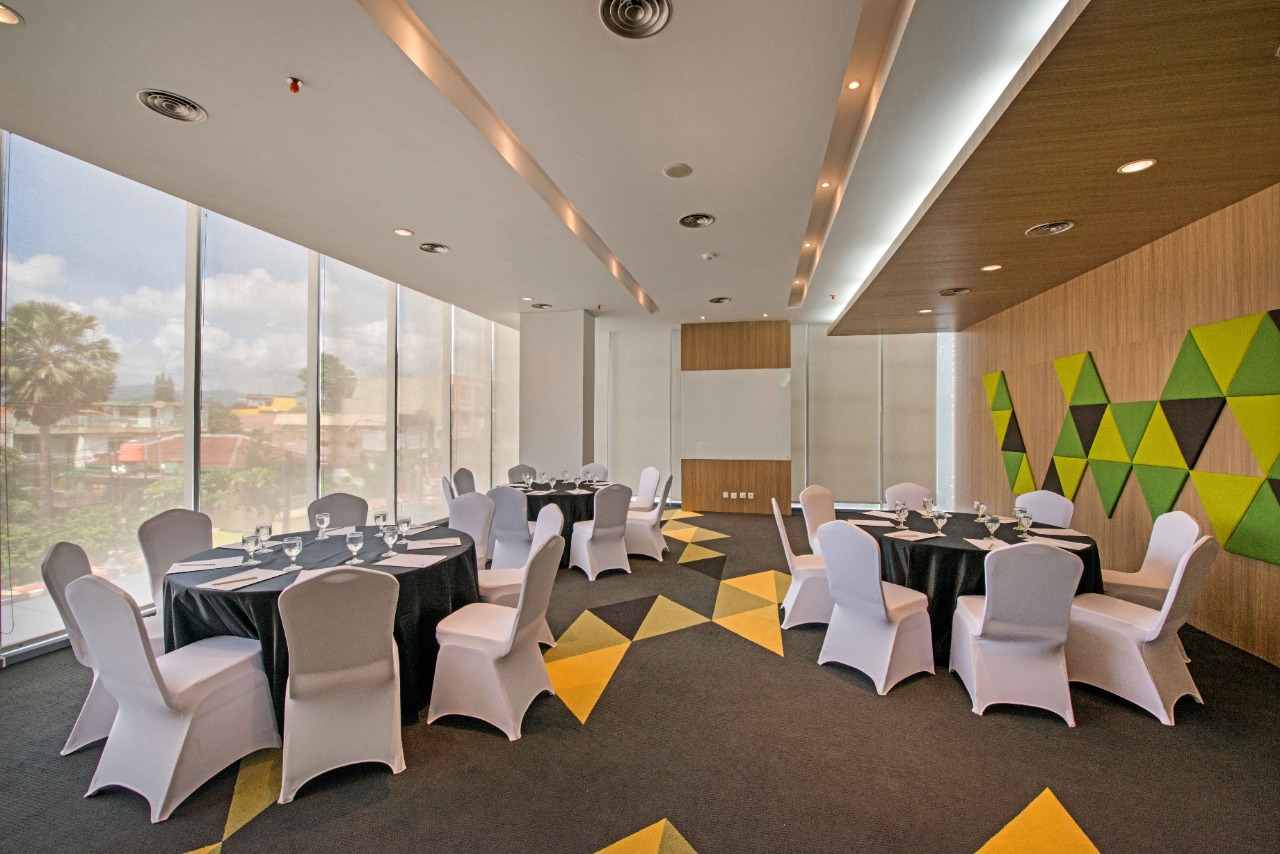 This offer provides minimum two (2) hours of usage meeting venue including standard meeting equipment and high speed WiFi with price starts from IDR 350.000 per hour.
We understand the needs and requirements of meeting planners, and we provide comprehensive meeting and event venues for all kinds of functions. For trainings, seminar, meetings or conferences and social events, each of our hotels provide a professional meeting and conference facilities and impeccable services. A dedicated team of highly trained banquet staff offer full support to guarantee a successful event runs smoothly.
We also ensure the highest hygiene standards for the meeting and event arrangements. We always provide sterilized meeting kits, cleaning the meeting rooms thoroughly, and arranging the seats to maintain the recommended distance between all meeting participants.
We are able to to meet every type of your meeting request.
For more information and book your meeting room, please send your inquiry to salesmarketing@intiwhiz.com or send Direct Message to our official Instagram @intiwhizintl.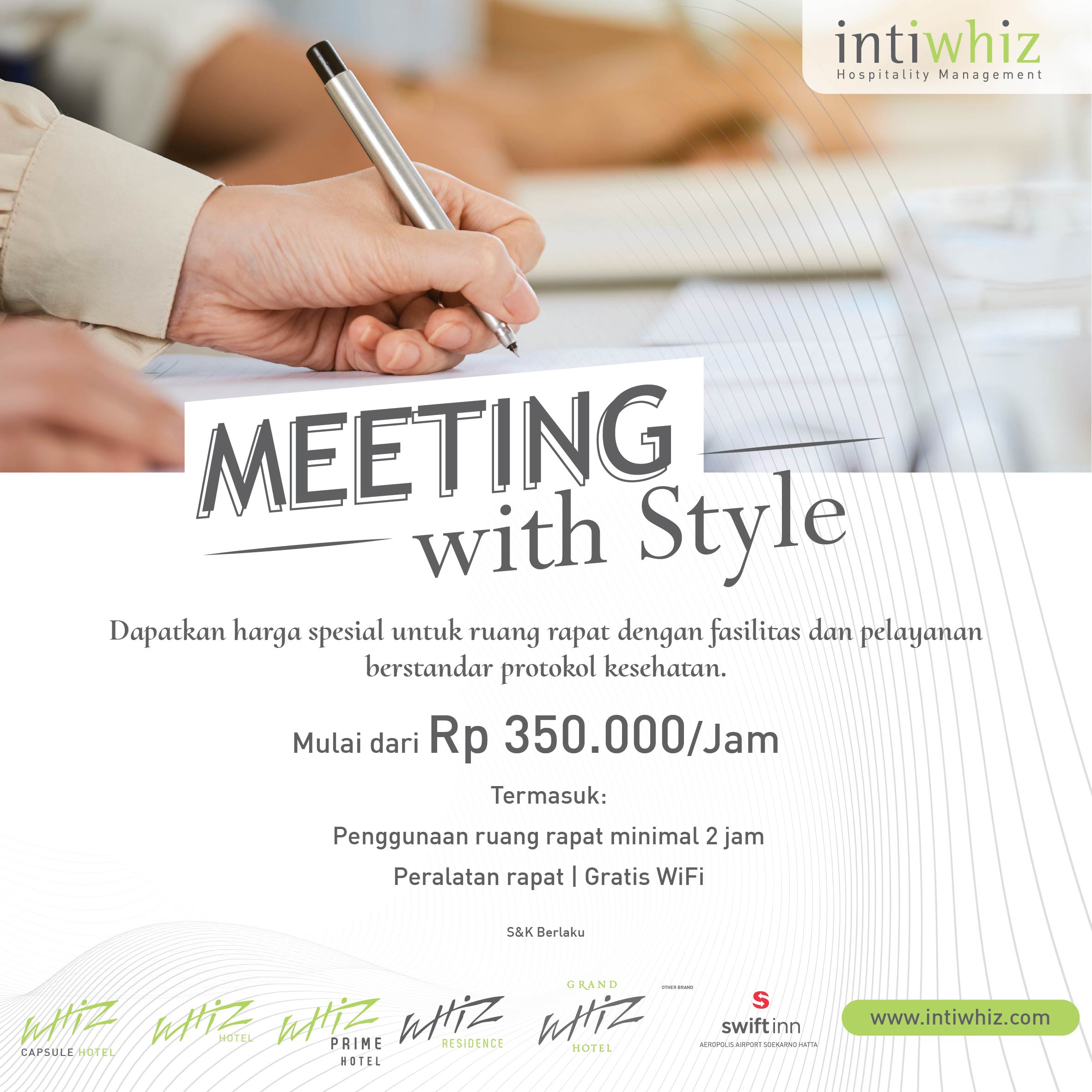 Social Media : Facebook Intiwhiz International, Twitter @Intiwhizintl, Instagram Intiwhizintl.