Holiday Seasons at Intiwhiz Hospitality Management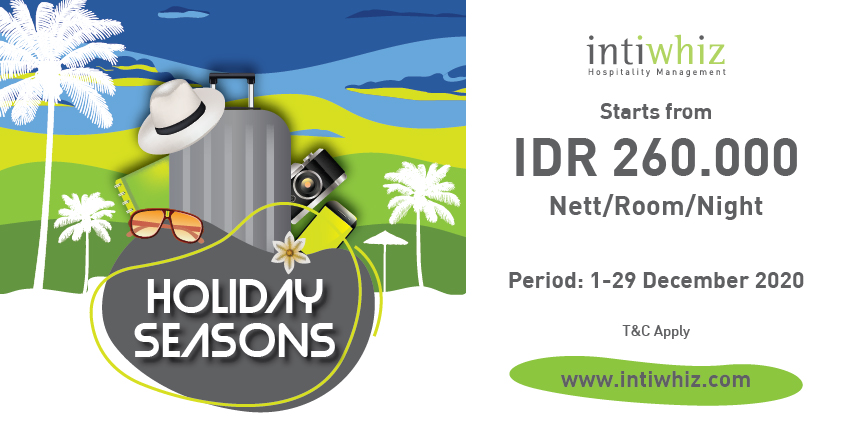 "Holiday Seasons at Intiwhiz Hospitality Management"
Jakarta, December 2020 - This holiday seasons, Intiwhiz Hospitality Management has prepared special promotions for you to spend long staycation throughout December, share the joy of Christmas and New Year's Eve celebration with your loved ones while remaining to ensure safety and comfort with hygiene standard protocols.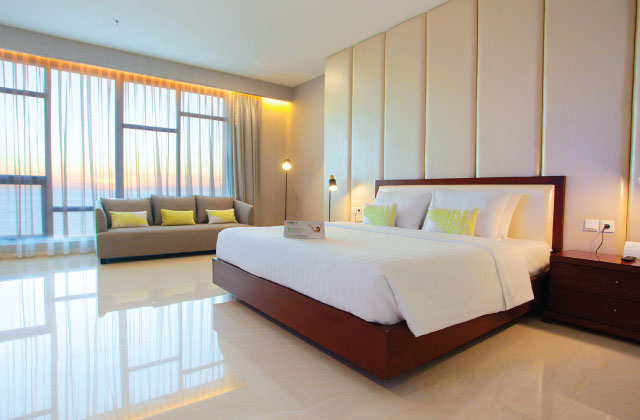 Holiday Seasons
Families will delight in staycation. Experiences include family accommodation and breakfast, shopping in local markets and souvenir shops, and visiting beautiful tourism destination nearby the hotels such as beach or mountains. Price starts from IDR 260.000 nett/room/night.
Christmas Package
Stay and Be Merry on Christmas as we will have a room package including breakfast or Christmas Brunch for two persons and fancy a late check-out until 2 pm with price starts from IDR 625.000 nett/room/night. Savour the Christmas dinner or brunch at our selected hotels, features the extensive range of buffet with price starts from IDR 115.000 per person.
New Year's Eve Celebration
Delve into the spirit of the New Year as you indulge in a celebration of culinary delights. Enjoy a widespread buffet dinner and be entertained by the live acoustic music performance. This New Year's Eve Package also inclusive of room, dinner and breakfast for two persons, souvenirs, face shield, welcome drink, fun games and door prizes. Price starts from IDR 440.000 nett/room/night.
Create your unforgettable year-end holiday with Intiwhiz Hospitality Management.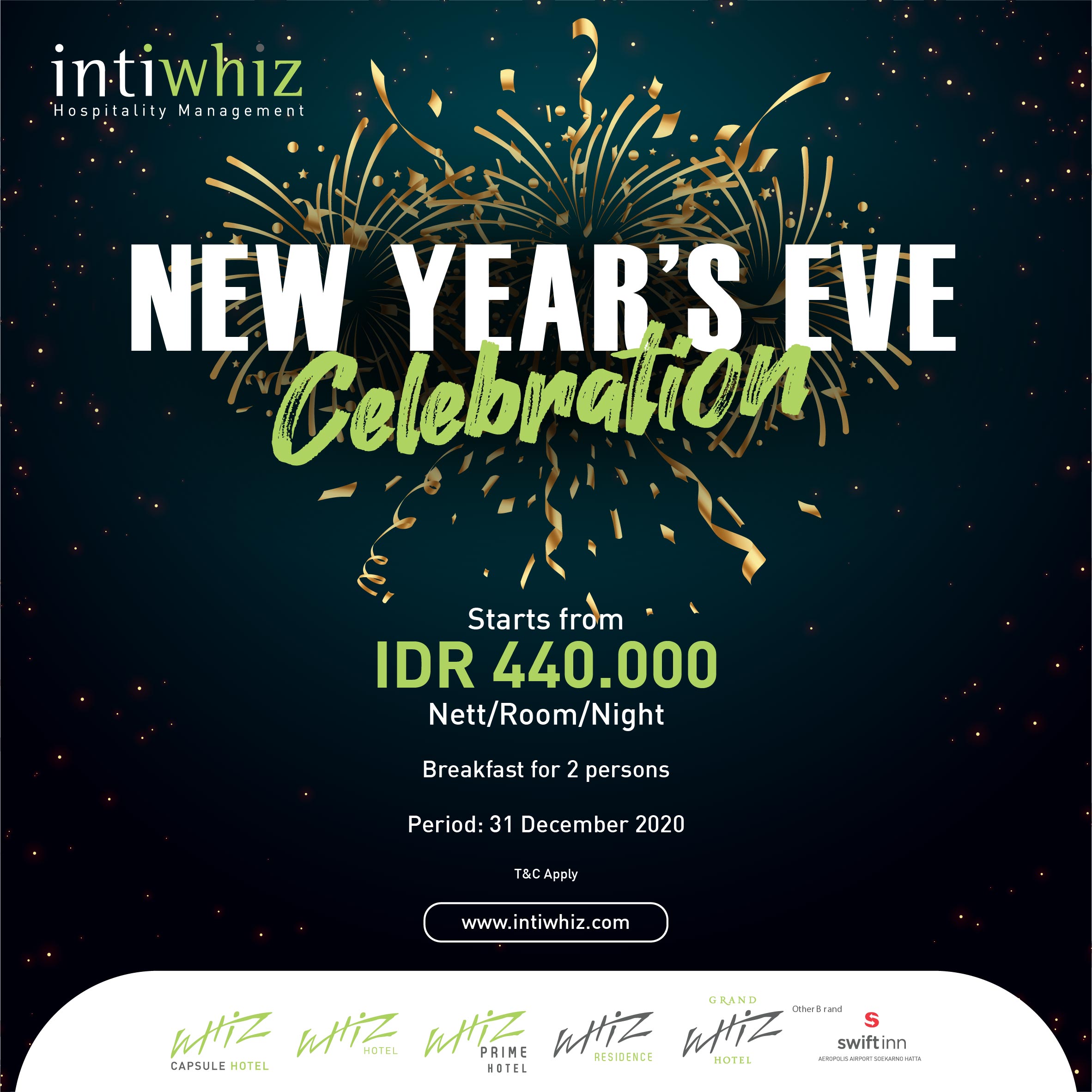 Merry Christmas and Happy New Year 2021!
For more info and reservation please send your inquiry to salesmarketing@intiwhiz.com or send Direct Message to our official Instagram @intiwhizintl.
Social Media : Facebook Intiwhiz International, Twitter @Intiwhizintl, Instagram Intiwhizintl.