WHIZ PRIME HOTEL IS NOW AVAILABLE AT THE HEART OF SUDIRMAN MAKASSAR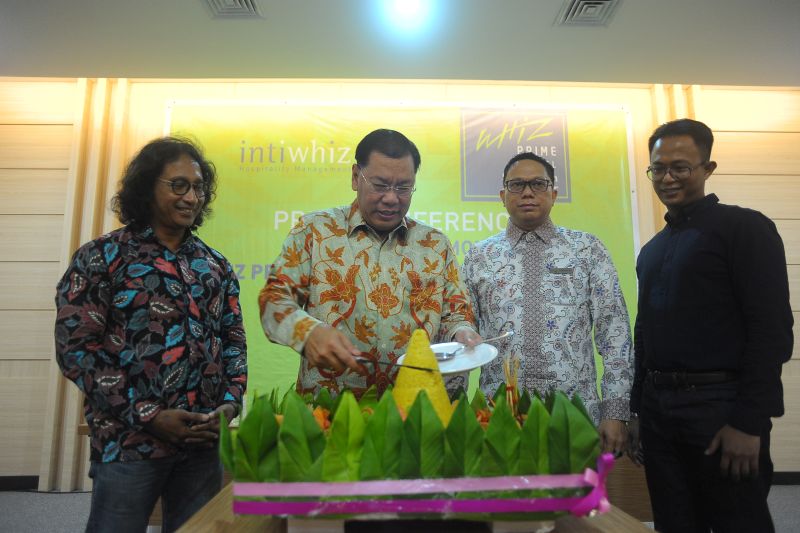 After opening its 18th Hotel in Jakarta on June 2017, IntiWhiz Hospitality Management continued to nurture its well-known reputation as an ambitious developer by continuing its expansion with a second property at Makassar through the opening of WHIZ PRIME HOTEL SUDIRMAN MAKASSAR in a special occasion on Friday, 7 July 2017. The Hotel is also the 19th Hotel under our company opened across Indonesia.
Situated right at the heart of Makassar in a location that serves as the central nervous system for all business and government affairs in the city, we believe that the Hotel—which is also presented with our "simplicity with style" concept—can become one of the main Hotel establishments that people will grow to love whenever they choose to visit Makassar.
WHIZ PRIME HOTEL SUDIRMAN MAKASSAR is equipped with various complementary facilities such as Restaurant and 3 meeting rooms, in addition to the 132 guest room collection featuring 2 distinct room types: Superior and Deluxe. We believe that the Hotel will do well in serving the ever growing MICE requirements in the region. The Hotel also incorporates local Makassar values in our services, for example by presenting authentic Makassar dishes in our breakfast menu.
During the opening period WHIZ PRIME HOTEL SUDIRMAN MAKASSAR offers the best price possible starts from Rp. 333.000,-/nett for Superior Room (including breakfast for 2). This offer is valid only up to September 2017. For more information please call +0411 3690 888 or visit www.whizprime.com and www.intiwhiz.com.